Facial Treatments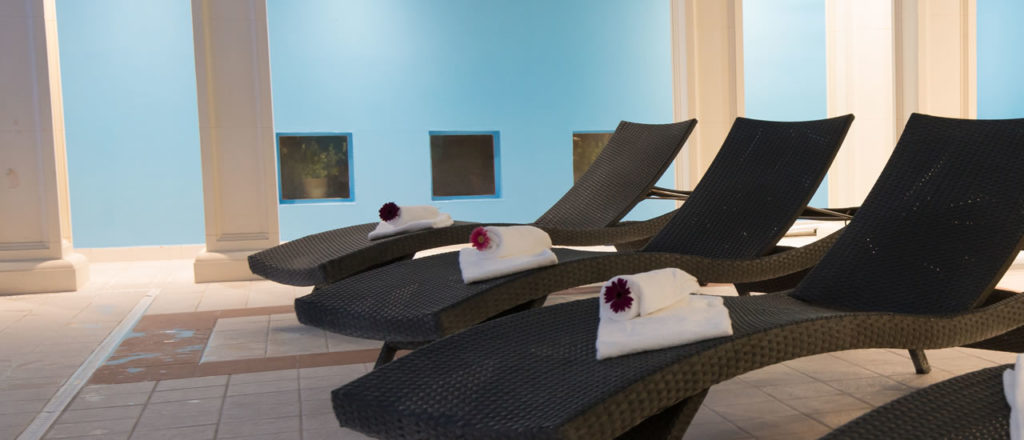 Please note that all guests will be required to wear a mask for all treatments.
Vineactiv Facial
A deeply energizing vitamin cocktail. This facial treatment hydrates, renews, energizes & protects the skin cells in the epidermis. Combined with regenerating aromatherapy massage using essential oils, an anti-oxidant mask follows, highly concentrated in pink clays, grape marc and coffee, it deeply cleanses the skin while draining toxins. This facial reduces the visual appearance of fine lines & wrinkles, smooths and protects the skin. Your skin looks plumper, youthful and your complexion smooth. This is a perfect facial for those wishing to maintain and protect their skins from the environment and free radical damage.
Vinoperfect Radiance Facial
A unique facial treatment specifically designed to correct the complexion, restoring radiance and vitality to the skin. Specifically created for tired, dull & uneven skin types, this is a must have facial treatment. Exceptional massage techniques with essential oils and small hot and cold basalt stones, awaken the luminosity of the complexion, inducing a feeling of wellbeing. A Radiance Peeling Mask is applied for a gentle peeling action to restore your complexion's even tone. The Vinoperfect Serum adds the finishing touch to this treatment, leaving you looking radiant, even and luminious.
Vinosource Hydrating and Nourishing Facial
A skin-renewing treatment to deeply moisturize the skin. This treatment starts with a gentle cleansing of the skin. A massage with fresh grapes followed by a recovery essential oil massage soothes dryness. The application of an intensely moisturizing mask, and our Vinosource products restore moisture levels for a healthy, glowing appearance.
Vinopure Facial
This treatment purifies your skin, cleanses your complexion and helps regulate excess sebum. A skin cleansing and a face massage with essential oils and a cryo-massager will help remove impurities and tighten pores. The cryo-massager will have an anti-inflammatory action on the skin (and anti-dark circles on the eye contour).
Resveratrol Lift Facial
Specially created for skin that lacks firmness, contour & vitality. After skin is gently cleansed, a stimulating massage visibly firms and redefines the contours of your face. The application of a warming mask enhances the lifting effect of Caudalie's Resveratrol Lift products. The toning and lifting effects are immediate, your face appears resculpted. The firming and lifting effects are immediate, your face is as if resculpted, and radiant with youth.
Express D-Vine Facial
Specially designed for men and women who are time short, yet still want results. This express treatment is tailor made to meet the needs of every skin type. This facial includes: eye and skin cleansing, deep exfoliation, the application of a customized mask, and a hand massage completes this moment of well-being. The experience is completed with serums and moisturisers to meet your individual requirements. Your skin's freshness, comfort and evenness are restored.
Lifting & Firming Eye Treatment
This treatment for the eye contour is perfect for really brightening the delicate area around the eyes. It starts with a delicate massage followed by the application of a hydrogel patch concentrated in red vine, horse chestnut and ivy leaf that smooth features, substantially diminishing dark circles and instantly reducing puffiness. The eye contour is lifted and the eyes enhanced.
Visit Us
Hythe Imperial Hotel and Spa, Prince's Parade, Hythe, Kent, CT21 6AE